We are a collaborative and creative group of scientists with diverse backgrounds and interests, united by our drive to reconstruct animal origins and mechanisms underlying host-microbe interactions. Our expertise spans from evolution, ecology, and comparative genomics to microbiology, cell biology, and biochemistry.
Nicole King
Nicole King received her B.S. in Biology from Indiana University and her Ph.D. from Harvard University under the mentorship of Prof. Rich Losick.  In 2000, she began studying choanoflagellates as a post-doctoral fellow in the laboratory of Prof. Sean Carroll at the University of Wisconsin, Madison.  She started her lab at the University of California, Berkeley in 2003, where she is a Professor in the Department of Molecular and Cell Biology and an Investigator of the Howard Hughes Medical Institute.  She is interested in gaining mechanistic insights into the origin of animals.
Email: nking at berkeley dot edu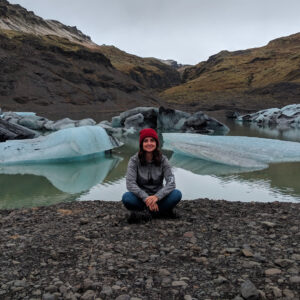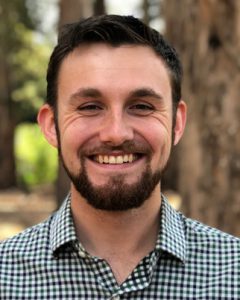 Max Coyle
The evolution of cellular differentiation: transcriptional regulation in choanoflagellates.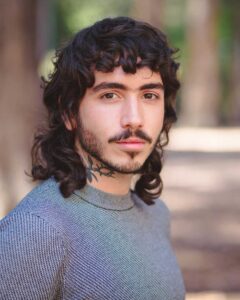 Josean Reyes-Rivera
NO-signaling in choanoflagellates.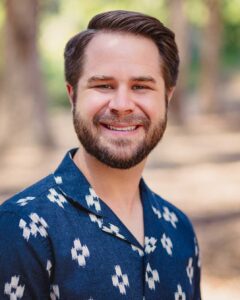 Michael Carver
Origin of Hedgehog signaling.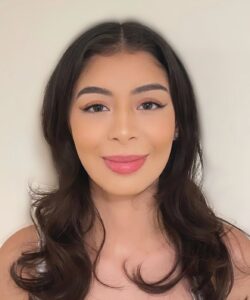 Stefany Gonzalez
Evaluating bacterial growth in choanoflagellate media.
Administrative Coordinator
| Name | Current position | Original position in lab |
| --- | --- | --- |
| Pawel Burkhardt | Group leader: Sars International Centre for Marine Molecular Biology, Bergen, Norway | Post-doc |
| Rosie Alegado | Associate Professor, University of Hawaii | Post-doc |
| Danny Wells | Sr. Data Scientist, Parker Institute for Cancer Immunotherapy | Post-doc |
| Alison Sweeney | Assistant Professor, University of Pennsylvania, Physics and Astronomy | Post-doc |
| Allie Greaney | MD/PhD program, University of Washington | Undergraduate researcher |
| Andrea (Morris) Spencer | Research Fellow, Boston Children's Hospital/Harvard Med | Lab manager |
| Arielle Woznica | Post-doc with Prof. Julie Pfeiffer, UT Southwestern Medical Center | Doctoral student |
| Ben Larson | Postdoctoral Scholar, UCSF | Doctoral Student |
| Blake Geppert | Research technologist, Washington State University | Research associate |
| Brock Roberts | Scientist, Allen Institute for Brain Science | Doctoral student |
| Candace Britton | Doctoral student, UCSF | Undergraduate researcher |
| Conor McClune | Doctoral student, MIT | Undergraduate researcher |
| Daniel Chan | Emergency Medicine Resident Physician | Research technician |
| Daniel Richter | Post-doc, Ruiz-Trillo lab, Institute of Evolutionary Biology, Barcelona | Doctoral student |
| David Booth | Assistant Professor, UCSF | Post-doc |
| Ella Ireland | Research Scientist, Calibr at Scripps Research | |
| Emina Begovic | Finance, Accounting and Operations Director, University of Colorado-Boulder Sustainability, Energy and Environment Community | Post-doc |
| Flora Rutaganira | Assistant Professor, Stanford | Post Doc |
| Hannah Elzinga | Environment Research Intern, Work With Nature Foundation | Research assistant |
| Heather Middleton | Laboratory Operations Manager at SutroVax Inc. | Lab manager |
| Jacquie Kudolo | QC Inspector, Henkel | Lab manager |
| Jasmine Mah | Doctoral Student, Yale University (Dunn lab) | Research Technician |
| Jen Halbleib | Intellectual Property Attorney | Post-doc |
| Jenice Arevelo | Masters student in Genetic Counseling, UC Irvine | Undergraduate researcher |
| Jeremy Mosher | Family Medicine Resident Physician, University of Illinois at Chicago Medical Center | Undergraduate Researcher |
| Jerry Scheidt | Retired | Lab manager |
| Jess Lyons | Assistant Project Scientist, Department of Molecular and Cell Biology, UC Berkeley | Staff Research Associate |
| Jody Westbrook | Scientist, Invitae | Doctoral student |
| Kai Zhang | | Undergraduate researcher |
| Kayley Hake | Scientist, Calico Life Sciences | Doctoral Student |
| KC Payne | | Undergraduate Researcher |
| Kord Kober | Assistant Professor, UCSF | Research assistant |
| Laura Wetzel | Scientist I, BioMarin Pharmaceutical Inc. | Doctoral Student |
| Lily Helfrich | Marketing Associate at Benchling | Research Technician |
| Mark Dayel | Prinicipal Engineer at NeoPhotonics | Miller Institute Post-doc |
| Monika Sigg | Senior Scientist, BioMarin Pharmaceutical Inc. | Doctoral Student |
| Nicolas Derr | Resident Physician; UCSF | Undergraduate; Research assistant |
| Parinaz Fozouni | MD/PhD program at UCSF | Undergraduate researcher |
| Rachel Ross | | Undergraduate researcher |
| Reef Aldayafleh | | |
| Rick Zuzow | Chief Chemist, EarthEnable; CSO, Green Logic | Undergraduate researcher |
| Ryan Hulett | Doctoral student, Department of Organismal and Evolutionary Biology, Harvard University | Research assistant |
| Scott Nichols | Associate Professor, University of Denver | Post-doc |
| Sherri Huang | MD/PhD student, Indiana University | Undergraduate researcher |
| Sruthi Mantri | Medical Student, Stanford University Medical School | Undergraduate Researcher |
| Stephen Fairclough | Data Scientist, Guardant Health | Doctoral student |
| Sumaiya Mubarack | Clinical Research Coordinator, UCSF Medical Center | Undergraduate Researcher |
| Susan Young | Research Communications Manager, Center for Interdisciplinary Research in Women's Health, UTMB | Doctoral student |
| Tara Sulur | Medical Student, University of Michigan | Undergraduate researcher |
| Tarja Hoffmeyer | Doctoral student, Sars/University of Exeter | Undergraduate researcher |
| Tera Levin | Assistant Professor at the University of Pittsburgh (starting 2020) | Doctoral student |
| Tess Linden | Computational biologist, Climax Foods | Doctoral Student |
| Thibaut Brunet | Head of Structure, Institut Pasteur | Post Doc |
| Tracy LaGrassa | Biology Teacher, Bronx High School | Post-doc |
| Vika Betin | Doctoral student, Hung Lab, Harvard/MGH | Undergraduate researcher |